About Eastman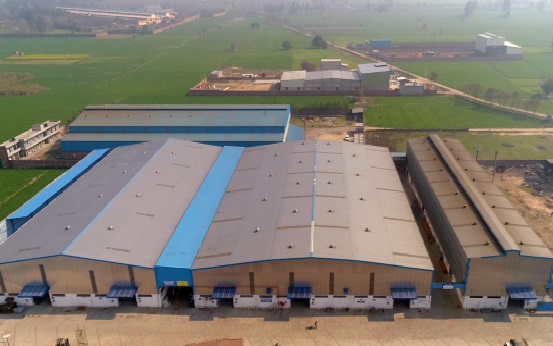 Eastman Conveyor Solutions
Eastman Conveyor Solutions (a group company of EASTMAN IMPEX). Eastman is a leading Manufacturer and Exporter from India for a variety of Tubular, Sheet Metal, Casting, Forging and machined components.
Under the flagship of Eastman impex Group , Eastman conveyors solutions was established in 2017, we are manufacturing Chip Conveyors of various types. Machine tools manufacturers extensively use our Conveyors as OEM for their conventionl as well as CNC machines. Eastman Group have global presence since 1996 and it has been accredited with ISO 9001:2015.
Eastman Impex has a turnover of 72 Million USD. It has 4 Manufacturing Plants spread out in total Area of 75,000 Sq.m. Workforce of more than 1100 people comprised of 10 Design & Development Engineers, 20 Quality Assurance Engineers 27 Marketing professionals.
Today this ISO 9001 certified Company has a team of experienced & well-qualified engineers in Engineering department. Core functional & Engineering team do all feasibility Study, reverse engineering and prepare all process control documents.
Eastman Tool room is capable of designing & manufacturing all types of Jigs, fixtures, tools & Dies in-house. It is equipped with highly precise machines like VMC, Wire Cut & CNC.
Eastman always source raw materials from leading Steel mills in India. Every incoming raw material passes through in-house stringent quality norms be it mechanical, chemical properties.
Eastman fabrication shop is certified by SLV Mannheim Germany for EN 1090-2, ISO 3834. Eastman has three shop floors that produce Sheet metal & Tubular components with a fabrication capacity of 2000 Tons per month. Laser cutting is a core machine in our sheet metal shop & cut sheet up to 20mm. Multi-drilling & semi-automatic motorized fixtures are used to make Prop with a total monthly capacity of 60,000 Pcs. All welding is done by certified welders.
Our work force comprises of dedicated personnel from diverse background. They work as a team in close coordination of each other. We believe in creating an amiable working environment for our employees in order to ensure timely business operations, as well as continuous learning process.
Our Engineers interact with customers for their specific requirements and design the product as per their need. For complete design flexibility, choice of conveyor type with any reasonable length, discharge height and conveyor total heights can be selected from our wide range of conveyors.
Eastman Group is always preferred source in global and domestic industry.
Our Customers